Helping SMEs get what they need from the Health Data Research Hubs
Health Data Research Hubs are centres of excellence with expertise, tools, knowledge and ways of working to maximise the insights and innovations developed from the health data.
Join our workshop to find out more about two of the hubs, and to give your input into how the hubs can help SMES, like yours.
The two hubs that will be discussed are:
PIONEER will be the single, largest acute care medical database globally, comprising of electronic health records for 1,000,000+ acute episodes including 24,713,053 prescriptions, 268,880,960 investigations and 25,728,361 procedures, captured by one of the most advanced hospital digital systems in the world that has been developed in-house by an award-winning team at University Hospitals Birmingham (UHB).
INSIGHT is focused on eye disease and its application to wider health, including diabetes and dementia. It will use anonymised large-scale data and advanced analytics, including artificial intelligence, to develop new insights in disease detection, diagnosis, treatments and personalised healthcare.
MEET THE SPEAKERS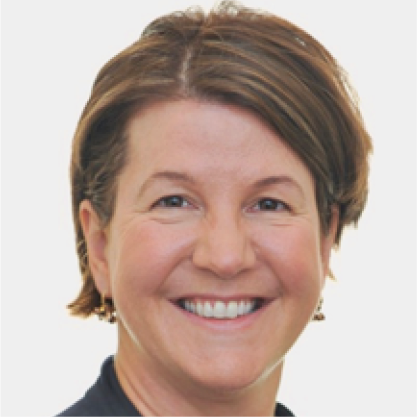 Dr. Elizabeth Sapey (PIONEER) – HDR-UK Health Data Hub 
Liz is the Director of the HDR-UK Health Data Hub in acute care. I am a Reader in Respiratory Medicine within the Institute of Inflammation and Ageing, University of Birmingham and a clinically active Respiratory Consultant within University Hospitals Birmingham NHS Foundation Trust.  I am passionate about increasing participation and involvement in research by health care professionals, patients and the public, so that science reflects our diverse population.
I have an active research programme which assesses the biology of Alpha 1 Anti-trypsin Deficiency (AATD), with a specific interest in understanding the heterogeneity of the disease in its presentation and course. This includes translational science with a particular focus on neutrophil biology, but also physiological measures to determine how we can identify those  patients with AATD at most risk of lung function decline.
I am the Managing Director of the NIHR adult Clinical Research Facility in Birmingham, a state-of-the-art clinical research facility that has supported over 14,000 patient research visits in 2018-19 and is currently delivering >450 active studies including first in man and early phase studies in AATD.
Liz's research interests have focused on translational insights into the presentation of acute and chronic inflammatory lung diseases in older adults.  More recently her interests have expanded, aiming to increase the evidence base for acute medicine, developing the first national adult/paediatric acute care research group, an academic training programme in acute medicine, and from this Birmingham gained the first NIHR funded ACL in acute medicine.
Being Director of PIONEER, the HDR-UK Hub in Acute Care continues this journey, integrating data from traditionally siloed acute care healthcare providers, building collaborations between academia and industry, with an aim of transforming care provision this area of critical need, and improving outcomes and choices for patients.
Dr Wen Hwa Lee (INSIGHT) – Chief Executive Officer, Action Against AMD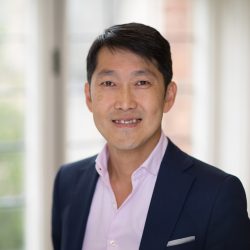 Dr Lee is presently the Chief Executive Officer and Chief Scientist at Action Against Age-Related Macular Degeneration, a research charity focused on tackling the leading cause of legal blindness in developed world at its earliest stages with maximum affordability and accessibility.
Previously Dr Lee directed the Disease Foundations Network at the Structural Genomics Consortium (SGC), based at the Nuffield Department of Clinical Medicine, University of Oxford. He is an experienced leader in setting up partnerships and alliances with multiple stakeholders to accelerate discoveries for drug discovery. Dr Lee designed and implemented several strategies in two of the largest and most successful international public-private partnerships for drug discovery – the Structural Genomics Consortium and the European Lead Factory. Alongside his scientific endeavours, Dr Lee also advised high-level government representatives from different countries and charitable institutions on policy and strategy to integrate scientific, societal and economic impact.
He is trained in Biology, Molecular and Structural Biology, Protein Crystallography, Computational Biology and Drug Discovery in diverse places such as Brazil (University of Campinas, Brazilian Synchrotron Source), USA (Scripps Research Institute) and France (Université Paris V).