We are Medicines Discovery Catapult, reshaping the UK's medicines discovery industry. Part of a network of Catapults established by Innovate UK, we are an independent, not-for-profit organisation that industrialises and drives the adoption of new tools and technologies for the sector.
Find out more about our work here.
About the Catapult Network
The Catapult Network brings together nine leading technology and innovation centres spanning over 40 locations across the UK. Catapults are physical centres with cutting-edge R&D infrastructures, including hubs, laboratories, testbeds, factories and offices, and technical experts that prove and adopt breakthrough products, processes, services and technologies.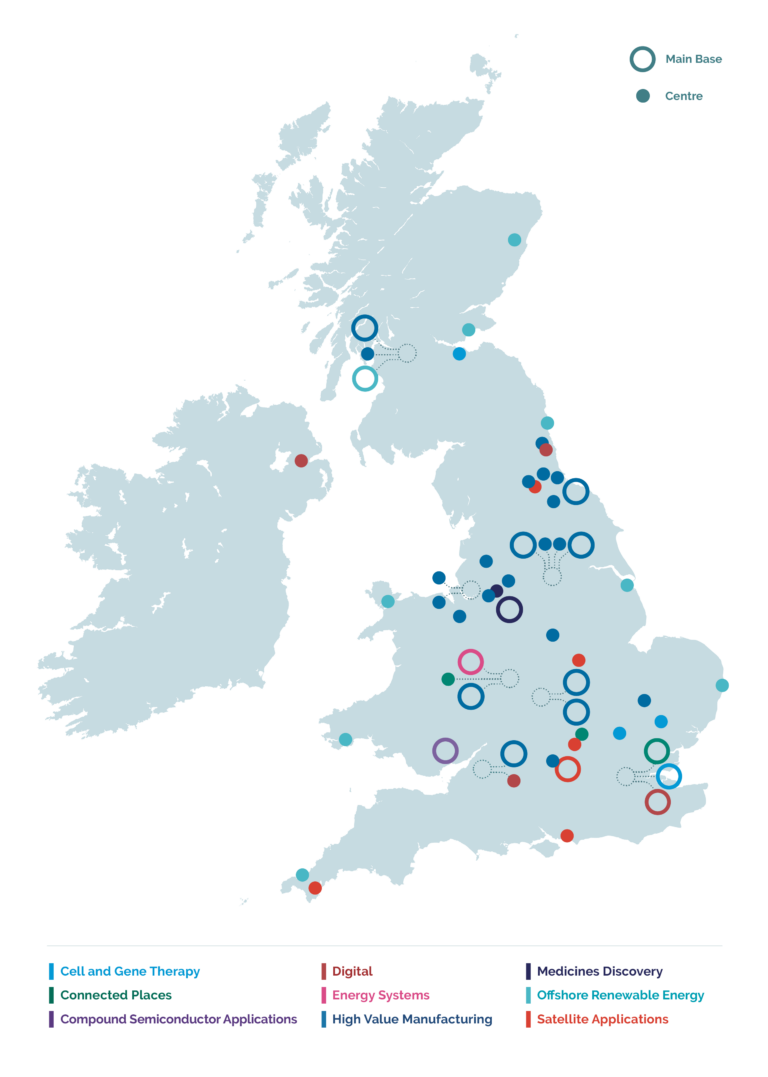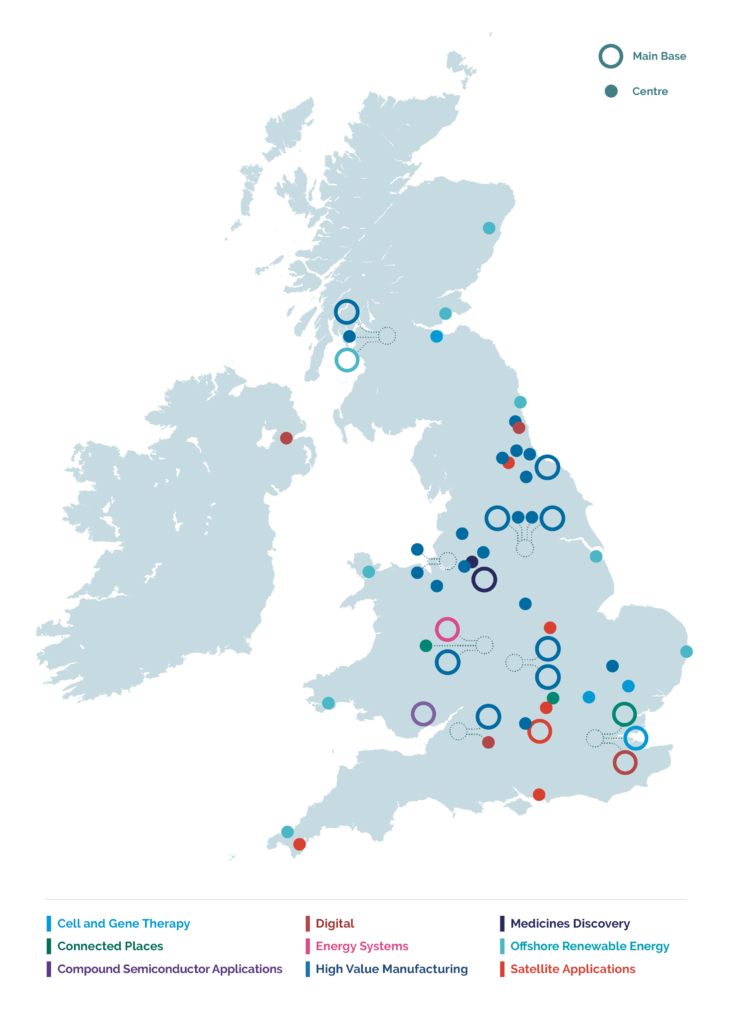 Catapults work with thousands of innovative businesses across a wide range of sectors, such as manufacturing, space, health, digital, energy, transport, telecoms, the urban environment and many others to help the industry get high potential ideas to market, fuelling business growth, and increasing productivity. We focus on reshaping the medicine discovery industry.
By bridging the gap between research and industry, the Catapult Network is helping tackle the biggest challenges that society and industries face today.
Read more about the Catapult Network >
The UK's Industrial Strategy
The UK Innovation Strategy sets out the government's vision to make the UK a global hub for innovation by 2035.
The Innovation Strategy sets out four key areas that underpin the Government's vision to put innovation at the heart of building back better. These are:
Unleashing Business – fuelling businesses who want to innovate by ensuring effective access to private and public investment
People – creating the most exciting place for talented innovators
Institutions and Places – ensuring R&D institutions serve the needs of businesses and promoting innovation in places across the UK
Missions and Technologies – stimulate innovation in technology and missions that will provide the UK with a strategic advantage and will be critical to tackling some of our greatest challenges
The Catapult Network will play a key role in implementing the strategy and supporting industrial sectors to innovate. We will drive each of these key areas on behalf of the UK's drug discovery industry.
Professor Chris Molloy, CEO of Medicines Discovery Catapult:
"Innovation is the successful application of new tools and techniques. The UK leads the world in innovation when it shares a national purpose and resources. This strategy sets out that purpose and the players who will resource and deliver it. The Catapults have been critical to the national pandemic response and are recognised innovation engines for every strategic sector of our future economy".
Click here for the full Government announcement and here for the full strategy document.