To celebrate International Day of Women and Girls in Science, Medicines Discovery Catapult (MDC) is shining a spotlight on a selection of the many successful female scientists we partner with nationwide. These are just some examples of the many talented and expert women MDC collaborates with.
Established eight years ago by the UN, International Day of Women and Girls in Science (11 February) is a globally recognised day to educate the public and celebrate and reinforce the achievements of women and girls in science. According to the UN, women represent just over 35% of the world's STEM graduates and less than a third of the world's researchers.
Read on to learn more about the exceptional achievements of some of our collaborators in medicine discovery and how they are paving the way for better treatments for patients.
Dr Kirsty Smitten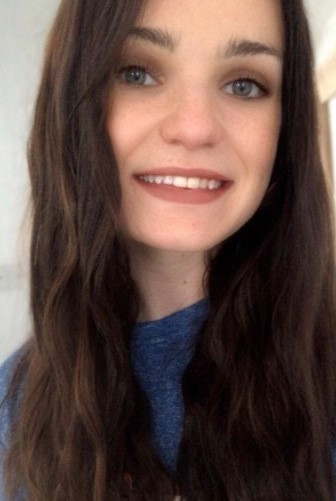 CEO and Co-Founder, MetalloBio
Dr Kirsty Smitten leads MetalloBio, a spin-out company from the University of Sheffield, founded in 2021.
Kirsty's PhD thesis formed the basis of the company's offering: a novel antimicrobial class exploiting a new chemical space that is radically different to pipeline and clinical antibiotics. Antimicrobial resistance (AMR) poses a significant threat to public health, and the WHO has declared it as one of the top 10 global public health threats facing humanity. New treatments based on MetalloBio's patented technology could be used to treat a range of common and complex infections – a game-changer in the fight against AMR.
MetalloBio has grown significantly over the last two years and has commercial partnerships in place for its coating technology. The company has raised over £1.8 million in non-dilutive funding and has received significant interest in its pre-Series A investment round.
Kirsty has won several awards for the research underpinning MetalloBio's technology, including the ELRIG Early Career Impact Award, recognising her clear impact on the wider scientific community. She is a Royal Academy of Engineering Enterprise Fellow and has been listed in Forbes 30 Under 30, which acknowledges entrepreneurs and game changers across a number of fields.
1. What is your greatest achievement so far?
Forming and building MetalloBio. I started MetalloBio at the end of my PhD whilst finishing writing my thesis. It has been amazing to see my PhD invention being commercialised by MetalloBio. If our antimicrobial technology reaches the market, we have the potential to save millions of lives, and I am proud of this.
2. Why are you proud to be a woman in science?
Although things are changing, there are significantly fewer women in science, especially biotech. A Harvard study found only 2.3% of VC investment goes into female-led start-ups. MetalloBio has £900k of our current pre-Series A investment round committed by a lead investor and significant interest from a number of other large biotech investors. I am proud that I can be a part of improving the statistics for success and investment in female-led start-ups. I have attended a number of pitching events in the last year, and they are male-dominated. Being one of the few females pitching at an event can be intimidating. However, I also find it empowering. I know I have achieved a lot, and my business is something to be proud of, regardless of my gender.
3. What advice would you give to people wanting to get into science?
Network as much as you can. The best way to understand what science opportunities are around you is to go out and speak to people. I have found most people are willing to give up their time to talk about their research and careers and even offer advice. I think deciding the field of science you are interested in makes networking and finding the right people to talk to a lot easier. I found my passion for inorganic medicinal chemistry through my metals in medicine lectures, actually delivered by my MetalloBio co-founder, in my fourth year at University.
Professor Helen McCarthy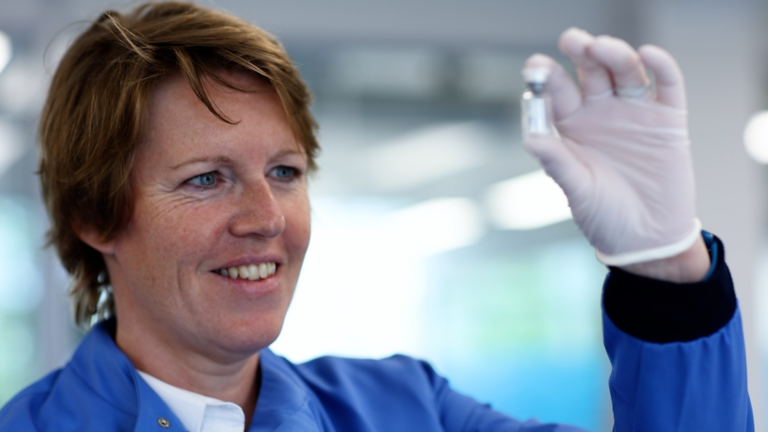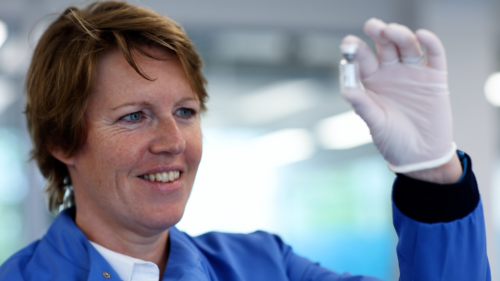 CEO and Co-Founder, pHion
Professor Helen McCarthy is an entrepreneur and founder of pHion, a spin-out from Queen's University Belfast, where Helen is a Professor of Nanomedicine.
Helen invented a unique, patented, proprietary cell-targeting drug-delivery peptide called 'RALA'. pHion's novel approach uses a stealth-like peptide to deliver mRNA vaccines. This enables the drug to reach its target without being detected as a foreign body, generating a potent antigen-specific response. It has a pipeline of products supported by eight Innovate UK grants and a record-breaking series A investment. As well as developing a next-generation COVID-19 mRNA vaccine that codes for multiple antigens, pHion is also working on a therapeutic vaccine to treat those with HPV-driven cervical cancers.
Helen has authored over 150 publications and has spoken at over 200 conferences throughout her career. She holds the Chair of Nanomedicine in the School of Pharmacy at Queen's University Belfast and is the Associate Pro-Vice Chancellor for Academic Business Development. Under Helen's stewardship, pHion has won numerous awards, including the prestigious Invent Northern Ireland competition and the All Ireland Seedcorn Award in 2017, the year she established the company. pHion has also secured more than £4m in non-dilutive funding from Innovate UK. pHion has grown to employ 18 people and has state-of-the-art laboratories in the Catalyst Innovation Centre, based at Belfast's Titanic Quarter.
1. What is your greatest achievement so far?
Creating an mRNA vaccine company in Belfast's Titanic Quarter.
2. Why are you proud to be a woman in science?
I am proud to be a person in science, and we should strive to get to a place where gender is irrelevant. It is about the quality and skills of the scientist.
3. What advice would you give to people wanting to get into science?
What are you waiting for? You only regret the things you didn't do. If you don't know where to start, send a message to any of us, and we will help you on your journey.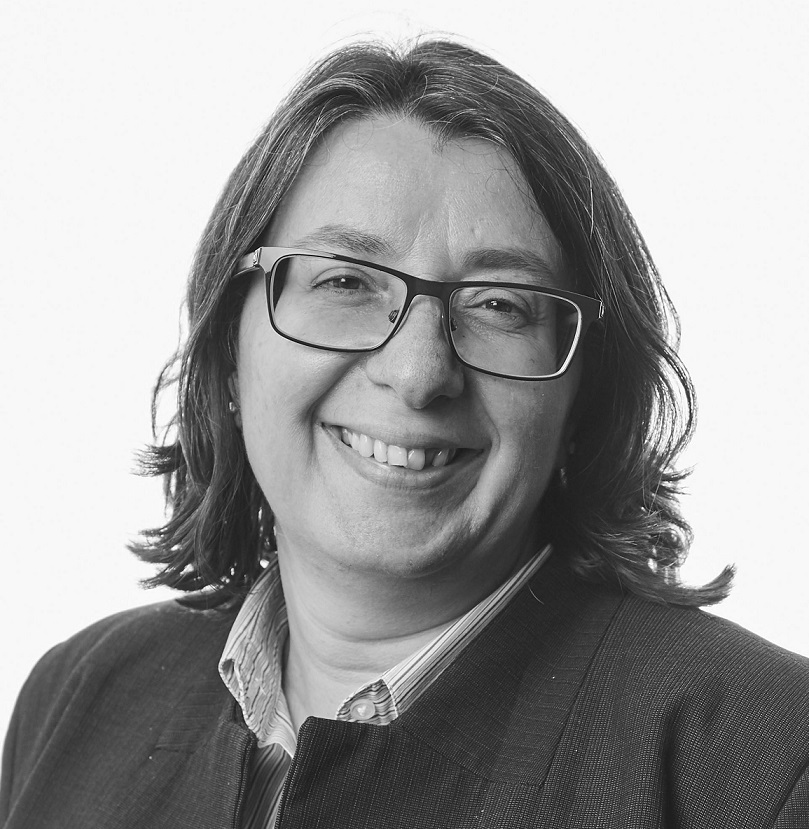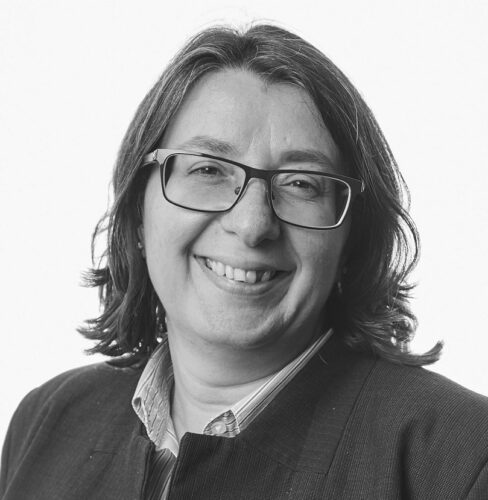 Professor Helen Philippou
Founder and Board member, LUNAC Therapeutics
Professor Helen Philippou is a Professor of Translational Medicine in the Faculty of Medicine and Health at the University of Leeds. Helen founded LUNAC Therapeutics, the first small molecule therapeutic company to be spun out from the University.
LUNAC is developing first-in-class, next-generation oral and intravenous anticoagulants (anti-clotting agents) for treating and preventing life-threatening blood clots without the bleeding risk associated with current anticoagulants.​
Helen is a world-leading researcher on blood coagulation, with more than 70 peer-reviewed publications in high-impact journals and three published patents. She was featured as a 'Mover and Shaker' in BioBeat's 2021 BioBusiness Report as one of 30 trendsetters from across the UK tackling the biggest health challenges of our time.
Helen serves on the Editorial Board of the Research and Practice in Thrombosis and Haemostasis (RPTH) Journal and is the Scientific Secretary for the British Society of Haemostasis and Thrombosis Society Committee.
1. What is your greatest achievement so far?
Becoming a Professor of Translational Medicine and being the founder of a spin-out company.
2. Why are you proud to be a woman in science?
Because I love my job, I feel like I do my hobby every day.
3. What advice would you give to people wanting to get into science?
Find an area of science you love, and the rest will be easy (you will not be afraid to work hard if you love what you do).
Dr Kate Cameron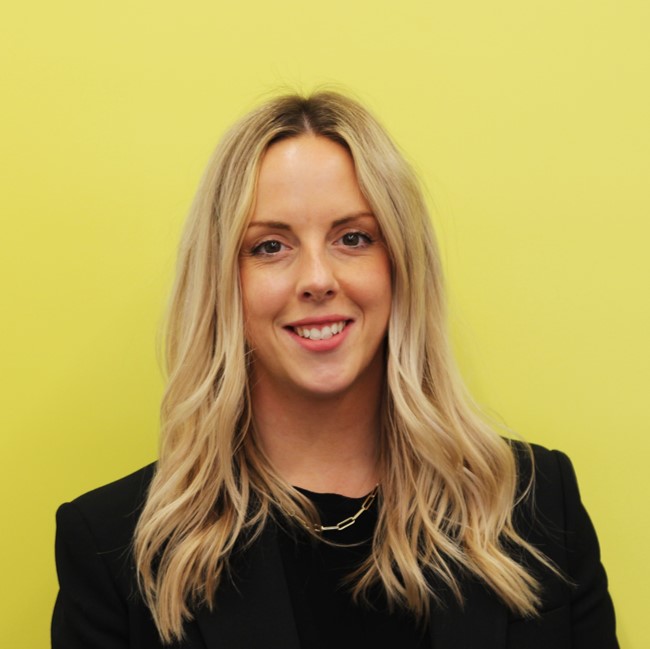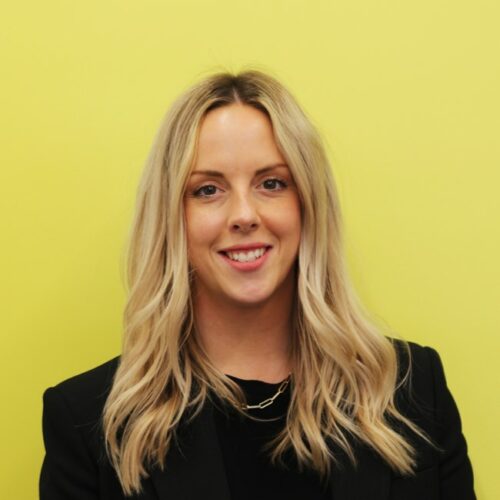 CEO and Founder, Cytochroma
Dr Kate Cameron is an academic turned entrepreneur whose pioneering research led her to launch a start-up company, Cytochroma, in 2017.
Kate founded the Edinburgh-based SME to address the lack of equality and diversity in drug development. The company manufactures multicellular hepatic and cardiac models that more accurately predict adverse reactions. Its stem cell derived pre-clinical models are designed to predict toxicity earlier, reducing expensive late-stage failures, cutting time and costs and accelerating more, safer medicines to market.
With a PhD in artificial bone regeneration from the University of Edinburgh, Kate has authored over 11 academic publications, written book chapters and is an inventor on an international patent.
Since founding Cytochroma, Kate has successfully secured funding support, including a prestigious Royal Society of Edinburgh Enterprise Fellowship from the Biotechnology and Biological Sciences Research Council (BBSRC). She also won the special HIGGS prize for businesses with scientific foundations at the 2018 Scottish EDGE competition, which provides funding and support to start-up companies in Scotland.
With Kate at its helm, Cytochroma now has seven employees and is seeking partnerships with leading contract research organisations and the pharmaceutical industry to gain further validation and pilot its innovative models.
1. What is your greatest achievement so far?
Founding and building a company with people who share my vision of providing sustainable, accurate, and ethical models to better predict the safety and efficacy of new drugs. Working with our customers, it is incredible to see our cutting-edge science being used daily to improve drug discovery and development.
2. Why are you proud to be a woman in science?
As a woman, I feel passionate that we are represented in a wide range of jobs, so that younger generations can see people who look like them doing incredible things. I'm really proud to be able to provide stem cell models that reflect the world's diverse population.
3. What advice would you give to people wanting to get into science?
If you enjoy learning and don't give up easily, you might really enjoy it! It's thrilling to be at the forefront of cutting-edge research and incredibly rewarding to be able to discover and develop technologies with impact.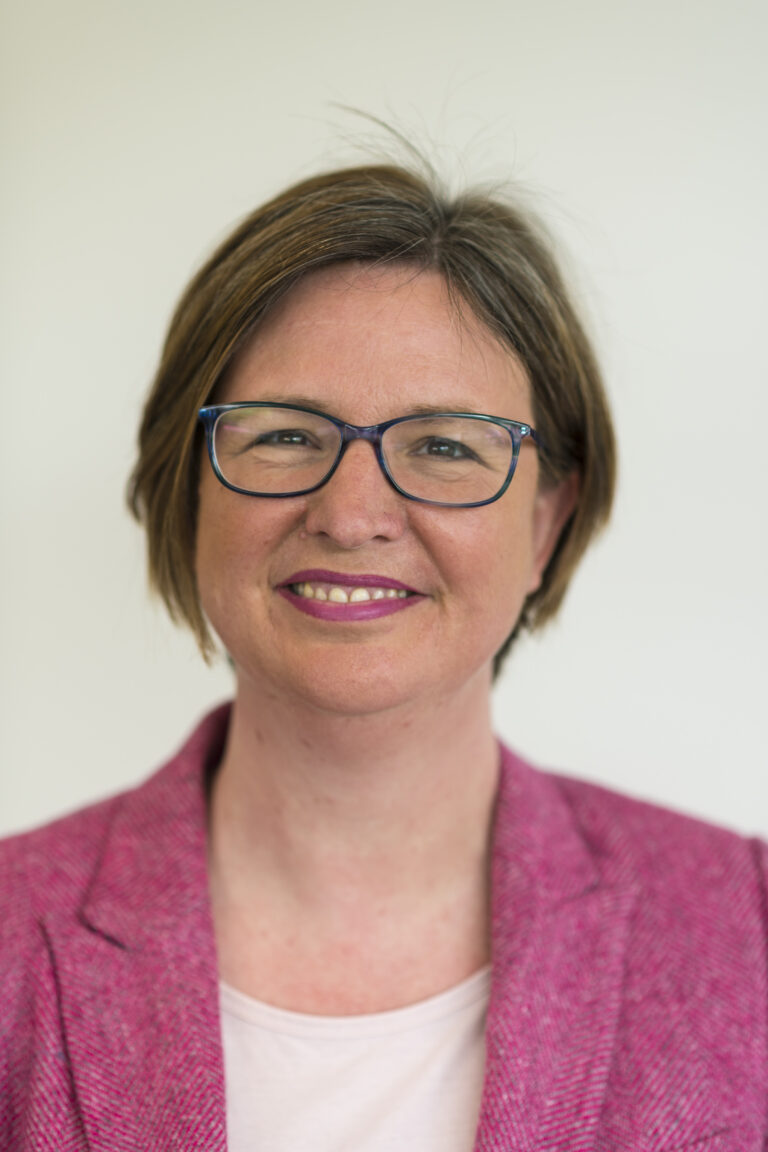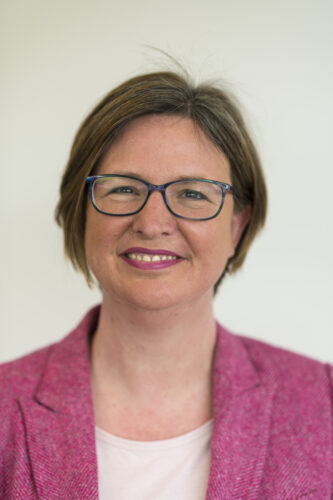 Dr Donna Finch
Head of Translational and Clinical Sciences, Alchemab Therapeutics
Dr Donna Finch is Head of Translational and Clinical Sciences at Alchemab, overseeing the company's biology activities and the functions critical for translation of the therapeutic into meaningful clinical trials.
Crowned the best-emerging biotech start-up at the 2021 OBN Awards, Alchemab is harnessing a revolutionary way of finding new drug targets by understanding the unique features of the antibody response of resilient individuals. This enables the company to develop therapies based on naturally derived antibodies to prevalent, hard-to-treat diseases, such as neurodegenerative diseases and cancers with poor prognosis, which are impacting millions of people and currently have limited therapeutic options.
Alchemab and MDC have won two significant Innovate UK Biomedical Catalyst awards, working together to find disease-modifying therapies for Huntington's Disease.
Starting her career as a post-doctoral researcher with Roche, Donna went on to a 25-year+ career discovering and developing antibody drugs across a variety of disease areas at Cambridge Antibody Technology, MedImmune and AstraZeneca.
Donna has led pre-clinical biology, translational and early clinical activities of several projects from conception through to Phase 2 clinical development, and acted as Industry lead in large consortiums to understand patient stratification in respiratory and autoimmunity disease.
Wanting to head back into the start-up biotech ecosystem and to work with a great team to build a new enterprise, Donna joined Alchemab in 2020. Donna has a PhD in Molecular Pharmacology from Leicester University and a BSc in Pharmacology from Bristol University and has an extensive publication and patent record.
1. What is your greatest achievement so far?
Taking drugs through to the clinic and seeing them reach the market. Making a meaningful impact on patients' lives is what has driven me right from the start of my career and impacted my career choices, even while enjoying the ride!
2. Why are you proud to be a woman in science?
Because taking responsibility to move science on and find new therapeutics means being empowered to make a difference, individually and collectively. Stepping up is really energising.
3. What advice would you give to people wanting to get into science?
Help each other and be generous with your time, expertise and views. Science is a village.
We've also been celebrating International Day of Women and Girls in Science by asking some of our female scientists about their work and why they love science. Check out the video here >