MDC Connects was a series of weekly webinars which ran in 2021. The sessions set out to educate, inform, and advise the community in drug discovery, focusing on recent trends and practice, encapsulating insight from experts in these areas. The sessions were aimed at small companies developing their own medicines but were equally open to the wider drug discovery community. 
This was the second series of MDC Connects webinars exploring the opportunities and challenges presented by the discovery and development of new drug modalities, namely complex medicines. The webinars were a guide through the steps needed to take an idea from concept to the clinic, and heard from both pioneers in developing novel medicines, as well as the experts who support them. 
Each webinar was delivered by three experts, totalling 18 speakers from 15 organisations, and this guide includes a summary of each presentation, which together create an important and consolidated resource of modern drug discovery knowledge.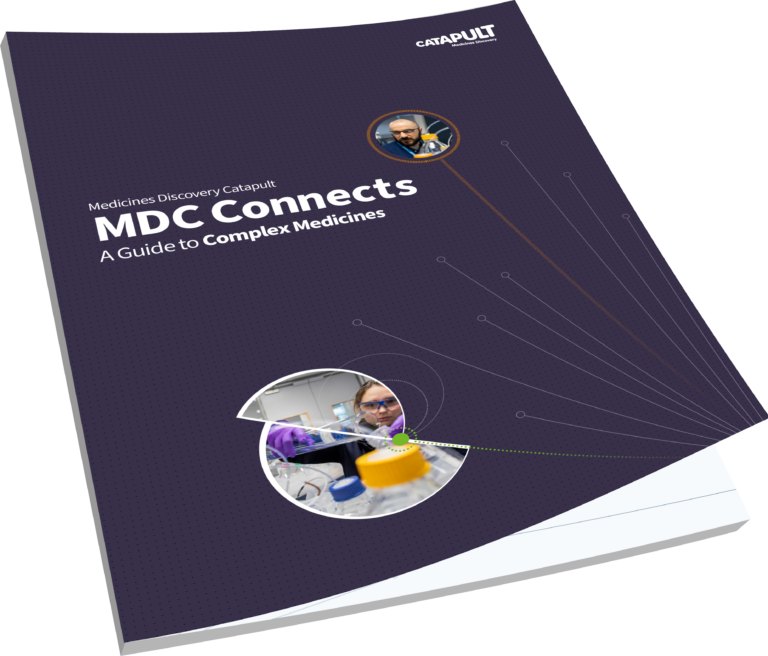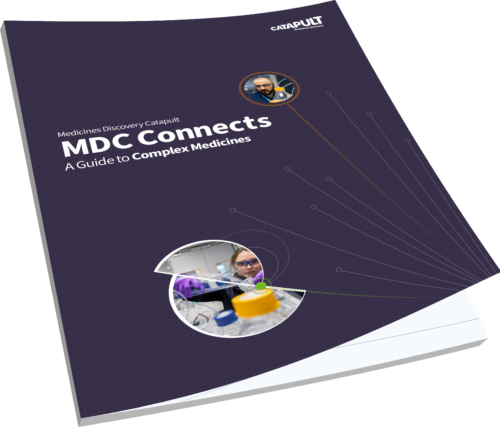 Download the guide >