Medicines Discovery Catapult (MDC) will be in attendance at the UK PET Chemistry 2023 event held on the 6 October at Kings College London.
Head of Translation Imaging, Dr Juliana Maynard, will be joined by translational imaging and radiochemistry team members who will present four posters and a talk by Dr Benedetta Arno.
If you are attending this year's event, please speak to a team member with questions about how MDC can help with your drug discovery challenges. Or if you would like to speak to someone with regard to translational imaging or any of our capabilities, use this form to speak to us.
For more information about our translational imaging or radiochemistry capabilities, please click here.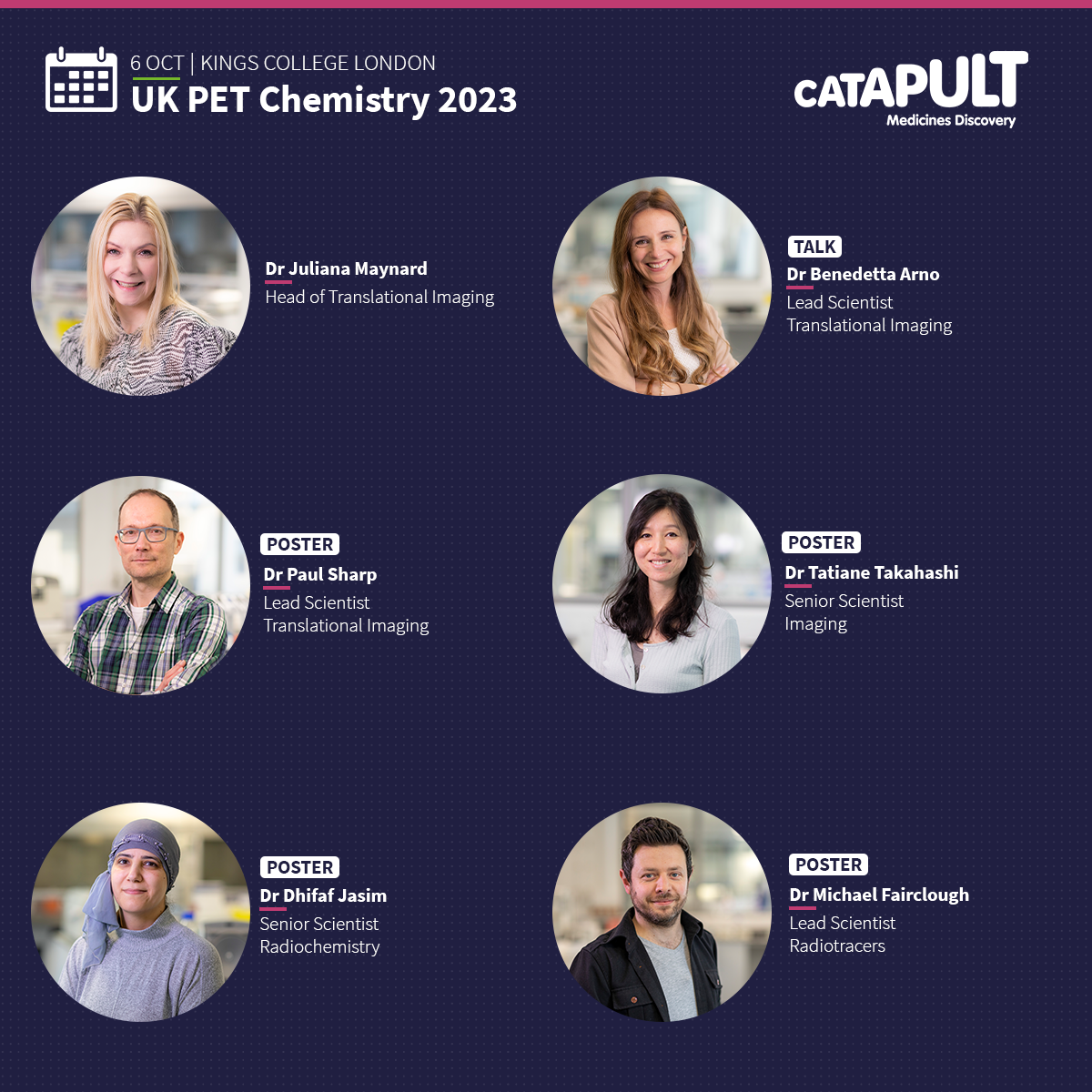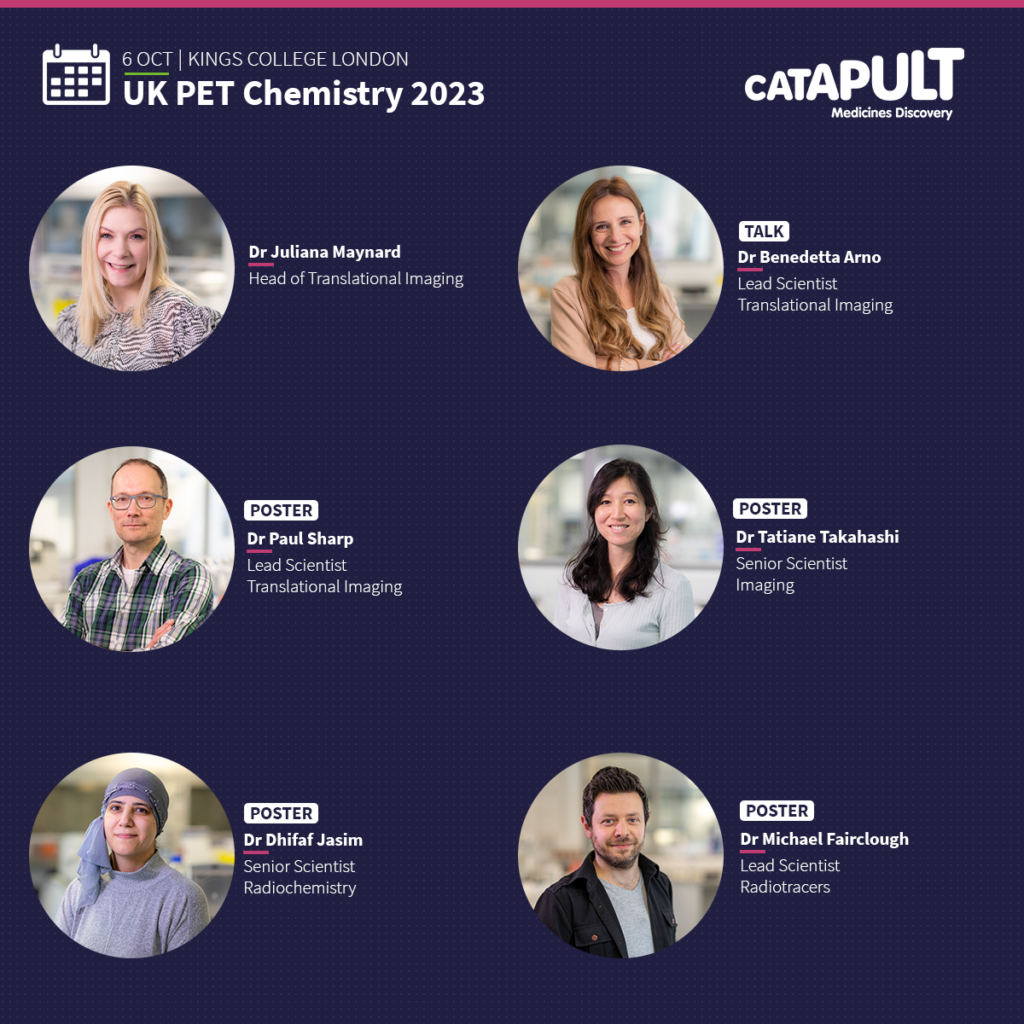 Date: 6 October 2023
Location: Kings College London | Governor's Hall – St Thomas' Hospital Campus, SE1 7EH