Syndicates
Developing strategic disease-focused consortia to unlock barriers to successful medicines discovery.
Enabling patient-focused drug discovery, a collective approach to R&D.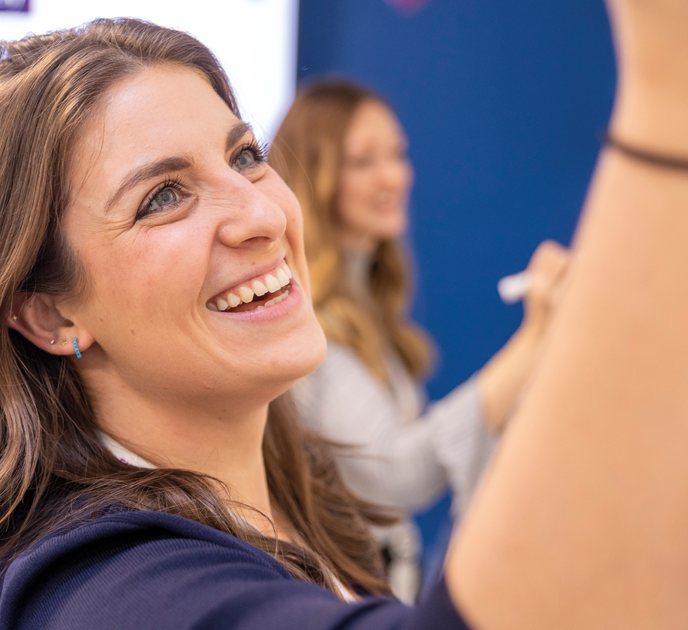 We face unprecedented global health challenges from the emerging threat of antimicrobial resistance to the growing incidence of mental health conditions. Despite ongoing sector innovation, challenges in medicines discovery remain and many patients are left without effective treatments.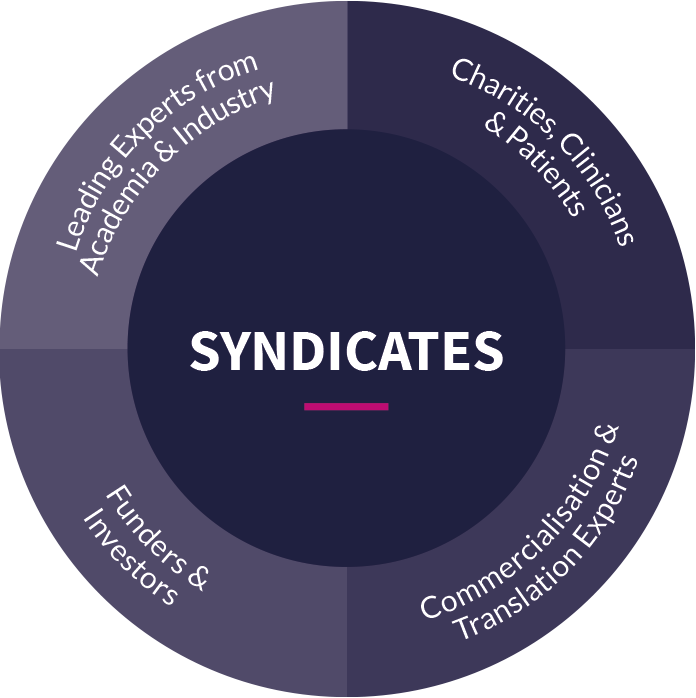 Mission-oriented communities to:
Create disease insights and intelligence
Overcome sector challenges through cross-sector collaboration
Accelerate medicines discovery
Bring new treatments to patients, faster
Our Syndicates bring together key R&D players from different sectors to drive focussed efforts in areas of unmet need to facilitate faster and more efficient medicines discovery.
Each Syndicate is underpinned by our deep understanding of the disease landscape, patient needs and priorities, and by our connection to key stakeholders in the field.  We put patients first by truly understanding the impact of a disease or condition and focusing on what really matters to patients and their families. By creating disease-focused communities, we support medicines discovery innovators by:
Creating sector intelligence and identifying barriers to successful medicines discovery, then working collaboratively to put in place open-source tools and enabling resources to overcome them
Opening up access to cross-sector insights, expertise and research capabilities
Involving patients and charities as strategic partners and connecting their insights with industry know-how to progress innovative ideas and position them for further development and investment
Actively driving the collaborative development, funding and delivery of therapeutic pipelines

Our Syndicates
Psychiatry Consortium
Accelerating innovative drug discovery in psychiatric disease through a pre-competitive approach.
CF AMR Syndicate
Driving the discovery and development of novel antimicrobials and diagnostics for the treatment of infections associated with cystic fibrosis.
We are a founding member and now an active partner of the Hearing Therapeutics Initiative, which is led by the Royal National Institute for Deaf People and aims to accelerate the development of therapeutics to prevent and treat hearing loss and tinnitus.
In our areas of strategic focus: infectious disease and neuroscience, we are scoping the development of new syndicates to bring new communities together and tackle sector challenges to catalyse medicines discovery efforts.
Our Experts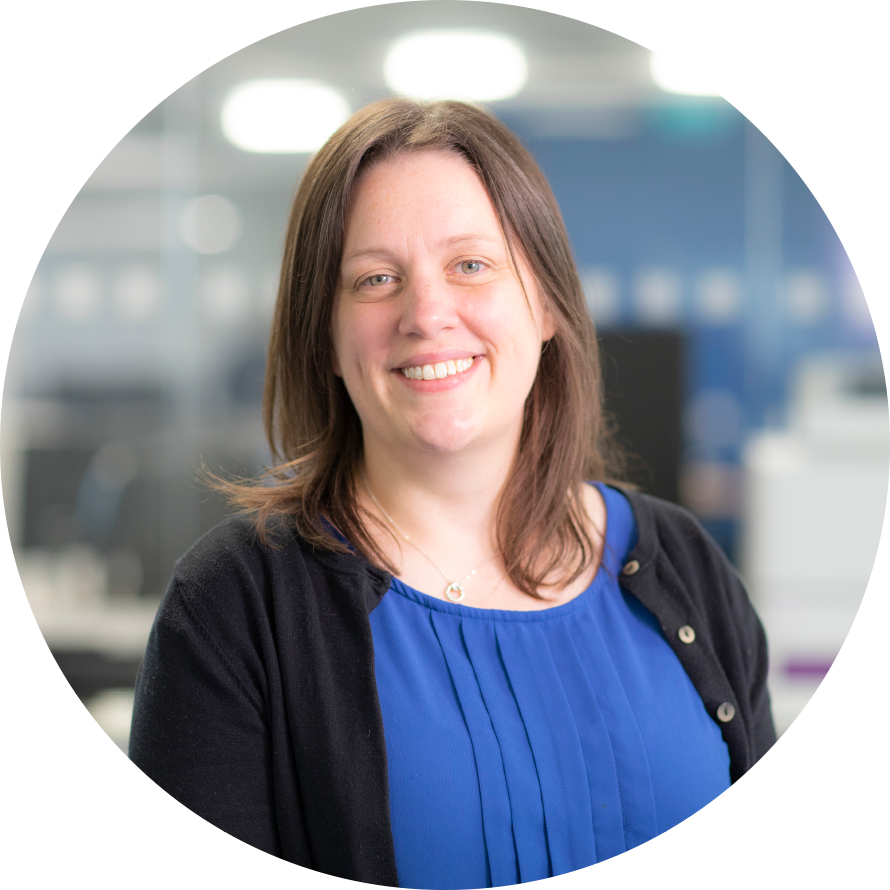 Dr Beverley Isherwood
Partnership Lead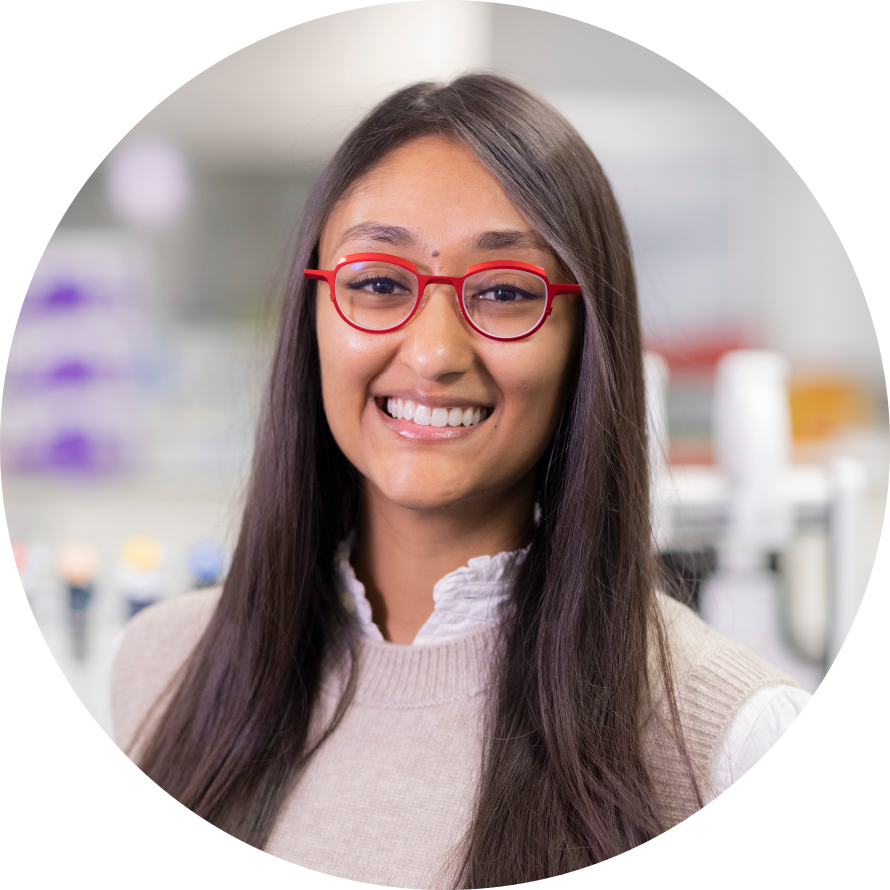 Dr Ekta Patel
Partnership Manager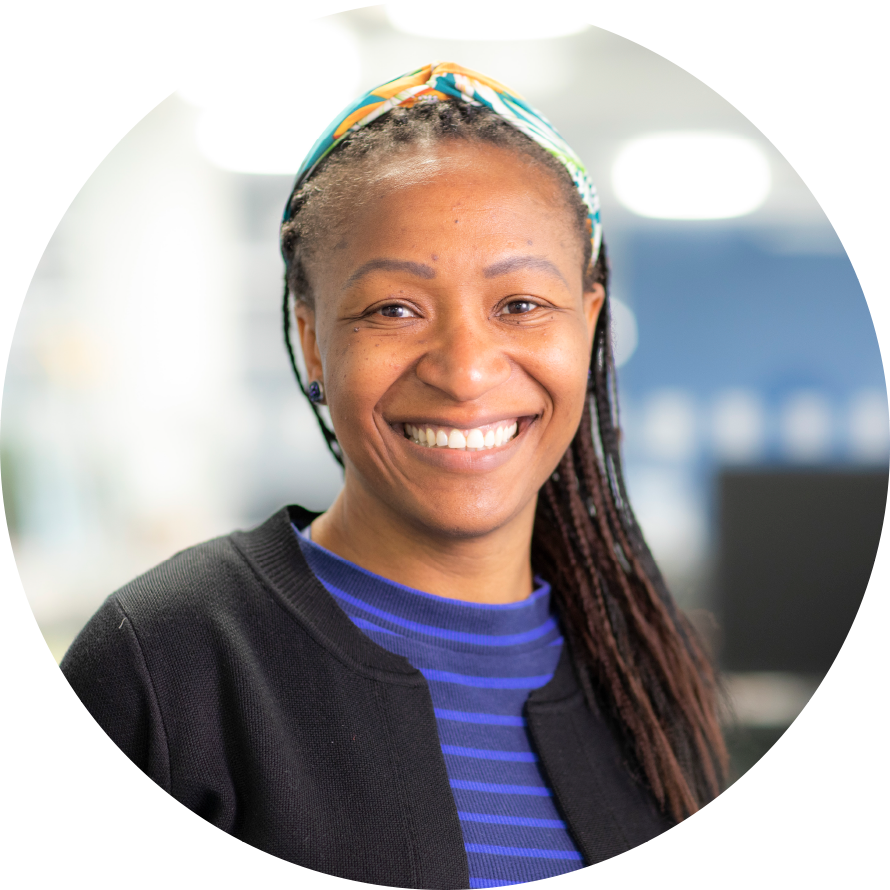 Constance Takawira
Partnership Manager
We put in place innovative approaches to support patient-focused medicines R&D: from the development of international research collaborations to tackle patient unmet needs to the development of intelligence to guide and catalyse medicines discovery efforts where patients need them the most. Find out more about some of the projects that we've worked on below:
Speak to Us
If you are involved with medicines discovery in the UK in any way, we can almost certainly assist you.