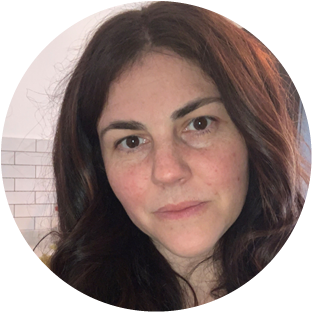 We caught up with Dr Jo Fothergill, Senior Lecturer at the University of Liverpool and principal investigator on a newly funded Strategic Research Centre (SRC): PIPE-CF.
PIPE-CF is jointly supported by the Cystic Fibrosis Trust and Cystic Fibrosis Foundation. MDC will be represented on PIPE-CF's Advisory Board by Dr Bev Isherwood, Partnership Lead, Patient-Focused Partnerships.
How long have you been involved in CF AMR research, and what brought you into this area of research?
I started studying CF microbiology during my PhD, so 16 years ago now. It all began with the Liverpool Epidemic Strain of Pseudomonas aeruginosa and it's just continued from there. I don't think you can be interested in P. aeruginosa infections without being interested in antimicrobial resistance.
Over the years, my interest in how it persists has grown and that has led me to study resistance and ways to overcome it. As long as they exist, I can't imagine a time when I won't be interested in lung infections in people with CF.
Tell us about PIPE-CF. What challenges has it has been set up to address?
I think we're all aware about the lack of new antibiotics being developed and rising levels of antimicrobial resistance. This is particularly a problem for people with chronic lung infections in CF.
Before clinical use in humans, new drugs must be tested in laboratory models, but the unique environment in the lung in CF is difficult to mimic. Although a variety of screening models exist, it is not clear whether some are better than others. This makes the process both challenging and unclear. We wanted to make this path clearer; identify what tests are needed, that best reflect the environment in the lungs and ensure that the tests are accessible to those developing new drugs.
Who's involved in PIPE-CF and what is your role?
PIPE-CF really is a collaborative effort. I'm the lead researcher but every single person involved is an absolute expert in their own right and overall I know we will all be contributing to the best of our ability. The team is a mixture of scientists and clinicians. The project involves researchers from 7 universities and 2 hospitals. From the University of Liverpool, beside me, there are Dr Dan Neill, Prof Aras Kadioglu and Dr Shampa Das. Along with Prof Miguel Camara from the University of Nottingham, Dr Freya Harrison from the University of Warwick, Prof Marvin Whiteley from Georgia Tech (Atlanta), Prof Eshwar Mahenthiralingam from the University of Cardiff, Prof Andres Floto and Dr Nuno Oliveira from the University of Cambridge, Prof Roger Levesque from Universite Laval, Dr Dilip Nazareth from Liverpool Heart and Chest Hospital and Prof Andy Jones from North West Lung Centre, Manchester.
What do you hope the programme will achieve in the next 4 years? How will it impact on people with CF?
The aim of PIPE-CF is to ultimately make the route for developing new therapeutics for lung infections clearer and quicker. We hope that this results in faster development and ultimately more or better drugs for people with CF. The outlook for people with CF is changing rapidly, and so is the development of new therapeutics. There are all types of drugs being developed and we would be ridiculously proud if we could support the development of these so they could help control these infections.
How will PIPE-CF work with CF AMR Syndicate?
The CF AMR Syndicate has supported this project from the beginning. They'd already started to talk to companies and academics about what they thought the barriers were. This was in line with our concerns and it was great to join forces. We really appreciate their support. We plan to work together throughout the project and this link is vital to the success of the venture. The CF syndicate will help us to develop workshops, communicate with all the relevant people such as industry and regulators. Together we hope to create an open and collaborative platform and are happy to talk to anyone interested in the area.
To find out more about PIPE CF, visit the Cystic Fibrosis Trust's website.