Complex medicines will become as important as traditional small molecule drugs in the coming years, with market values of hundreds of billions of pounds. Pharmaceutical and biotech companies working in complex medicines in the UK include those specialising in antibody-drug conjugates, firms developing oligonucleotide therapeutics, entities focusing on proprietary delivery technologies for a range of cargoes, vaccine developers, and others.
We partnered with CPI to engage stakeholders across the UK, through surveys and interviews, to develop an understanding of the complex medicines landscape, the challenges encountered by those working in this area, and to develop clear recommendations to support the sector for national growth and impact in this space.
The State of the Discovery Nation (2021) gathered opinions from 21 UK-based organisations working in complex medicines – over 30% of the existing community.
"From an investor's perspective, this field provides an avenue for even generalist investors to also capitalise on cutting-edge science. The complex medicines train is just leaving the station, so the journey is far from over – but the savviest investors will have secured the first-class tickets." –

Dr Claire Brown

, Interim Chief Investment Officer (

Oxford Science Innovation

)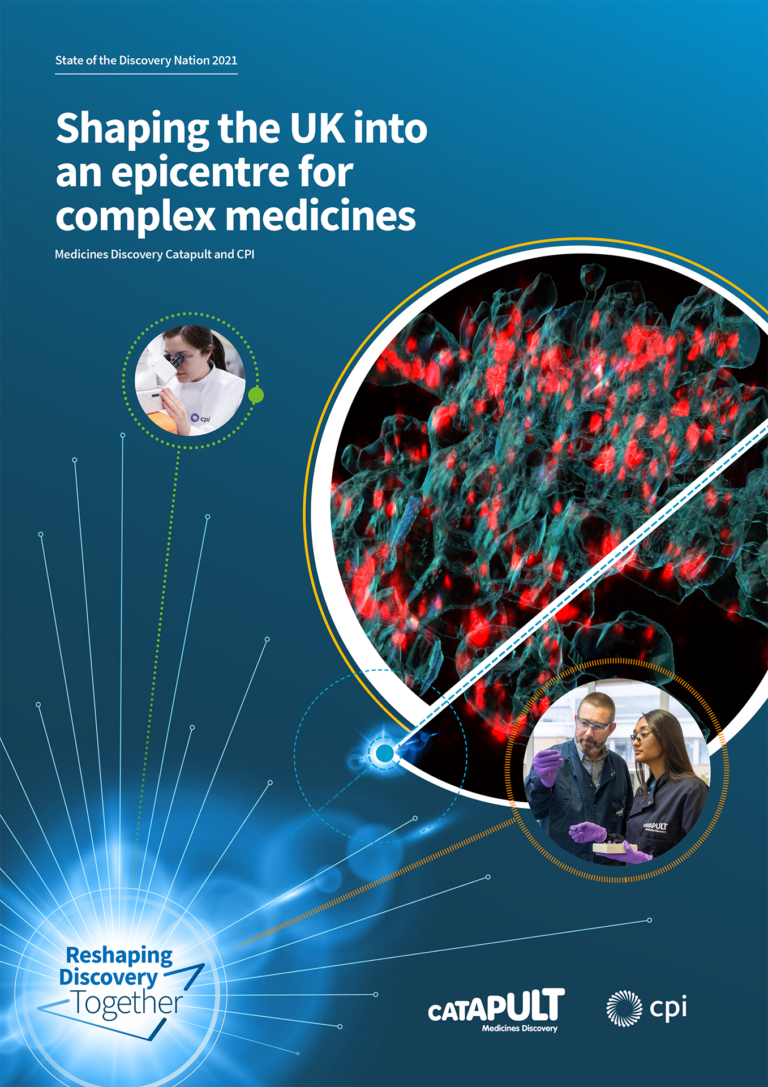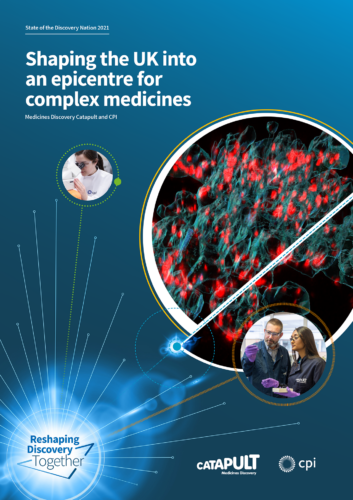 Read the press release on the launch of the State of Discovery Nation 2021 – Complex Medicines: Targeted drug treatments can create a multi-billion-pound addition to the UK life sciences industry.