Digital Spatial Profiling
Advanced spatial transcriptomics and proteomics tools to better understand drug and disease.
Understanding the changes that occur in tissue, in disease and in response to drug treatment is critical to answering key biological questions. We use a state-of-the-art NanoString GeoMX Digital Spatial Profiler platform for spatial tissue analyses in our laboratory.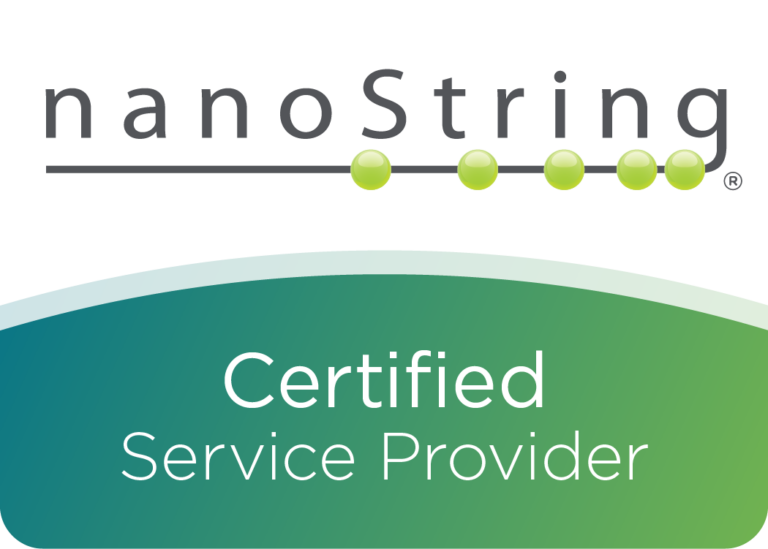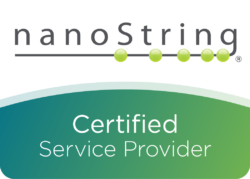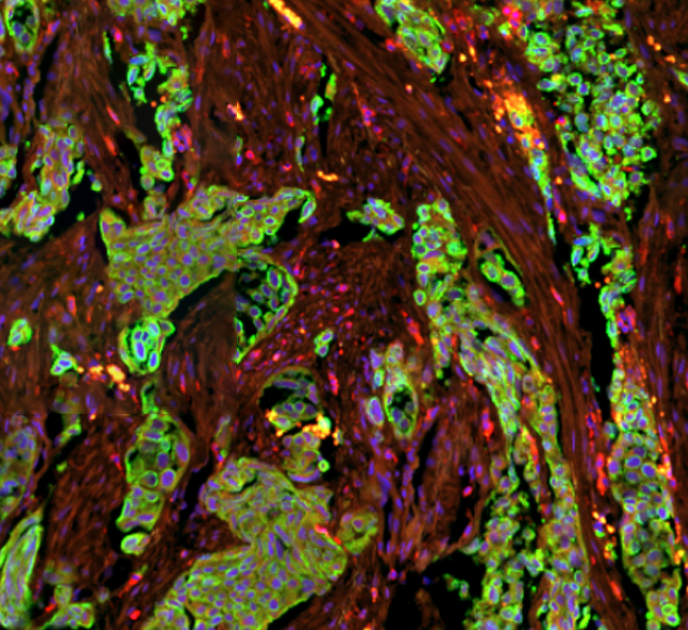 Whether you are investigating mechanisms of disease or validating a drug target, or biomarker, it is critical to have the right tools to extract meaningful biological information.
Our Digital Spatial Profiling (DSP) platform will enable you to quantify and analyse characteristics within whole tissue sections or tissue microarrays to characterise cellular activity within a tissue microenvironment.
There is no need to sacrifice valuable information and use costly samples by trading low-plex spatial analysis for high-plex bulk analysis. We combine the best spatial and molecular profiling technologies.
Digital Spatial Profiling
From a standard tissue section on a microscope slide, we can generate:
Full transcriptome profiling of discrete regions of interest (ROIs) within tissues
Profiling data for hundreds of validated proteins from small regions of interest
Enabling you to evaluate the tissue heterogeneity in a rapid and quantitative way with spatial profiling in tissue samples.
Did You Know?
Nature Methods has crowned 'Spatially Resolved Transcriptomics' Method of the Year 2020.

Early on, GeoMx could capture around 100 mRNAs; now, that number is over 22,000, which shows how fast this field is moving.

Brad Gray, Nanostring president and CEO, Nature Methods, 2021
We use the best technology available to answer the key translational questions in drug development:
What are the Underlying Drivers of Disease?
Investigate differences, at a molecular level, within tissue
Identify novel targets and biomarkers
Identification of cell types within regions of tissue – linking to single-cell RNAseq data
What is the Impact of Therapy on Disease Biology?
Demonstrate changes downstream of target engagement in clinical and the pre-clinical model tissue
Monitor disease response and molecular changes over time
Identify mechanisms of resistance to standard of care and novel therapies
Highlight changes with combination options
Who are the Right Patients for Targeted Therapies?
Generate disease linkage data to help select indications and patient populations
Generate data to support combination options
Our DSP Platform can Support you with:
Any Sample – Acquire data from Formalin-Fixed-Paraffin-Embedded (FFPE) to Fresh Frozen tissue
Any Target – Profile the whole transcriptome for RNA reagents from a single FFPE or Fresh Frozen slide. Assays are pre-validated and modular for extra flexibility should you need to cover a range of research needs
Any Region – Based on the biology of the sample, you can select different regions of interest to resolve tissue heterogeneity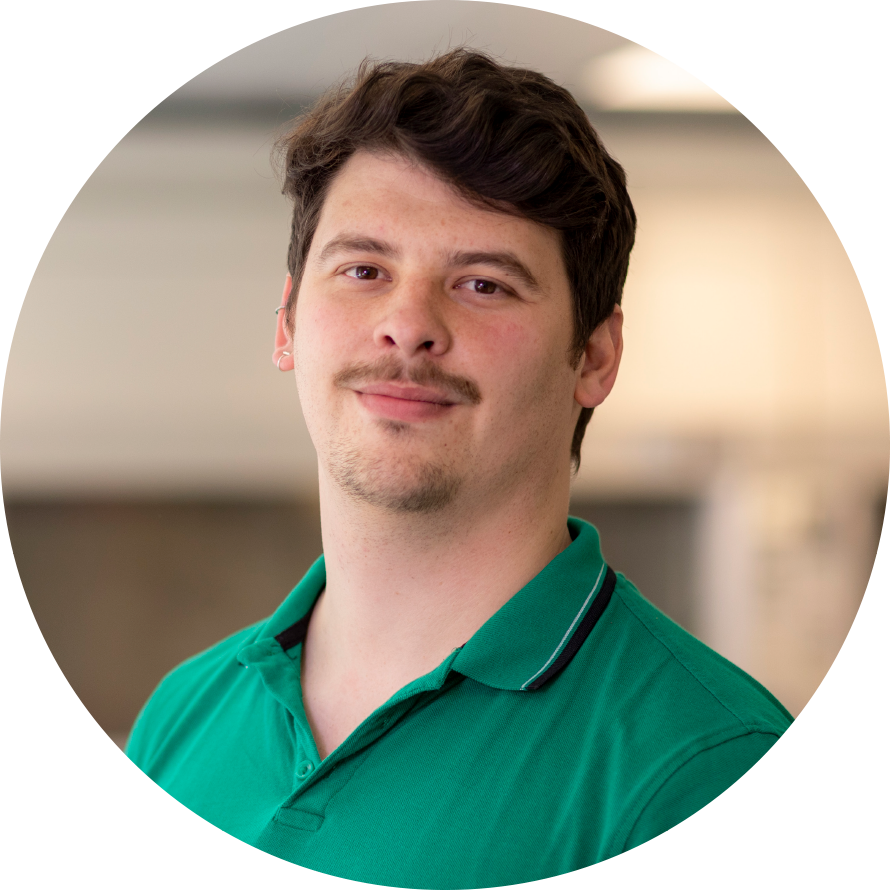 Dr Michael Eyres
Senior Scientist, Spatial Biomarkers
Challenges We Can Help With
Thanks to the combination of standard immunofluorescence techniques and digital optical barcoding technology on our DSP platform, we can help with a wide range of research needs:
Industry-Leading Expertise
Thanks to our DSP capabilities, we can deliver deep insights into:
Characterisation of complex and heterogeneous tissues to reveal insights that are typically lost in bulk sequencing analysis
Biomarker identification and molecular characterisation
Combination of DSP data with single-cell RNA-seq datasets for cellular deconvolution of Regions Of Interest (ROIs)
Investigation of molecular signalling between ROIs through receptor/ligand interactions
We use a NanoString GeoMX Digital Spatial Profiler platform for spatial tissue analyses in our laboratory. Combining the best spatial and molecular profiling technologies. This enables us to:
Generate whole-transcriptome spatial analysis and high-plex spatial proteomics data
Combine high-plex and high-throughput spatial profiling for rapid quantitative assessments
Offer a flexible solution that conforms to your ever-changing research needs
How it Works
Protein or RNA probes attached to photocleavable barcodes and hybridised in tissues
Fluorescent antibodies are added to aid in selecting regions of interest
ROIs are exposed to UV light, cleaving all barcodes in that regions of interest (ROI)
Barcodes are extracted using a microcapillary and sequenced
Quantification and analysis of sequenced barcodes
Downstream analysis such as differential expression, Single cell deconvolution and receptor/ligand interactions
Reshaping Medicines Discovery...
It's ambitious, it's achievable
By tapping into MDC's unique drug development expertise and facilities, we are confident we will accelerate the preclinical development of our drug delivery system and its commercialisation.

Dr Anna Perdrix Rosell

Co-founder and Managing Director, Sixfold Bioscience

For early-stage SMEs in this space, I thoroughly recommend engaging with MDC who have the end-to-end knowledge in complex medicines, can support your in-house team and provide access to key equipment that start-ups may not have.

Professor Helen McCarthy

Chief Executive Officer, pHion Therapeutics

Working with MDC has provided expertise and intellectual input. It has also enabled access to a wider network of companies providing specialist services.

Dr David Templeton

Technical Director, N4 Pharma

It has been great to access the Artificial Intelligence expertise at Medicines Discovery Catapult, the team have taken an innovative approach that adds value to our product and will benefit our customers. Our collaboration was easy to establish and worked extremely well.

Phil Jones

CSO, BioAscent
Our Experts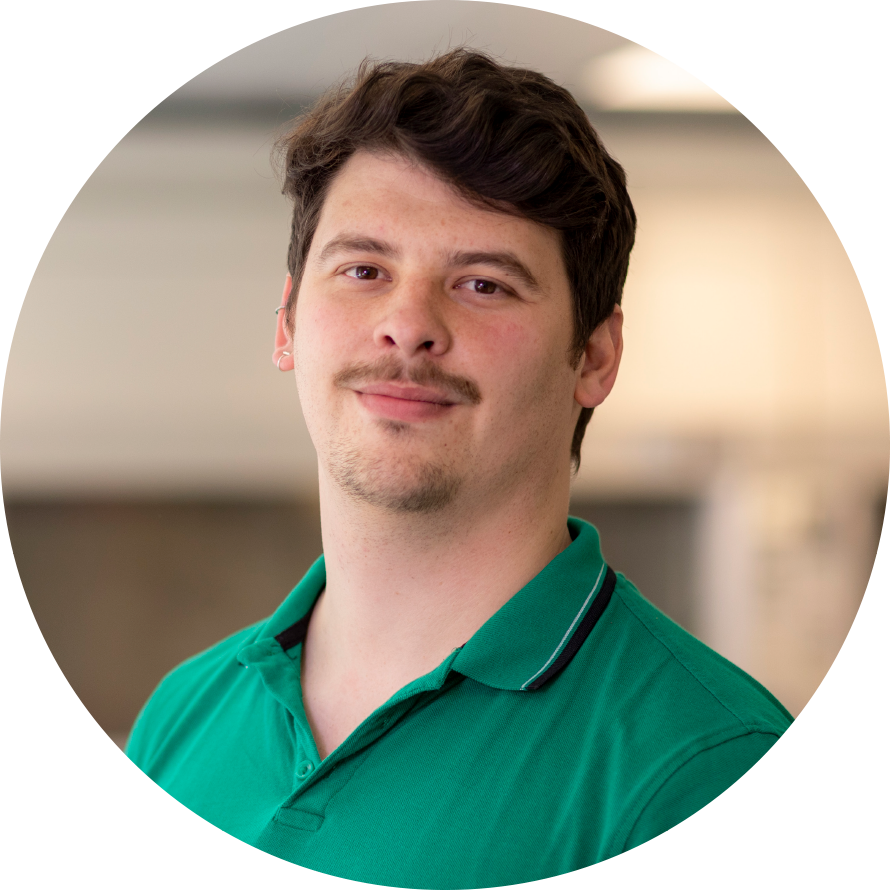 Dr Michael Eyres
Senior Scientist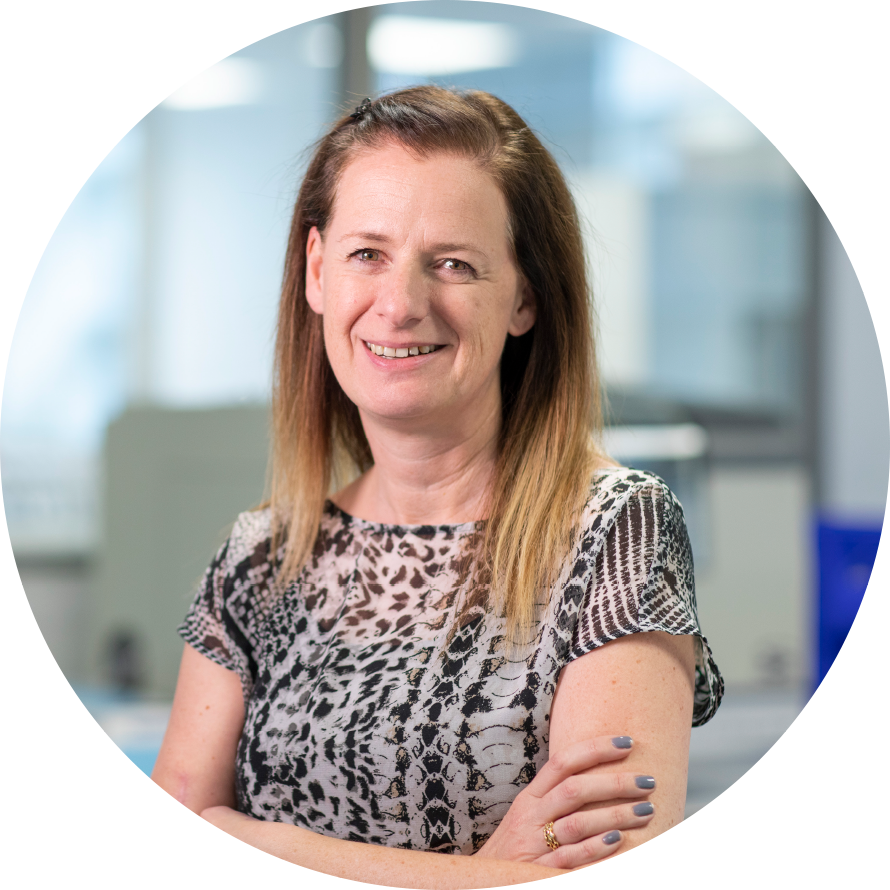 Gayle Marshall
Head of Biomarkers
Our Capabilities and Technologies
Speak to Us
If you are involved with medicines discovery in the UK in any way, we can almost certainly assist you.