Mass Spectrometry
Fast-track your medicines discovery project using the latest Mass Spectrometry technology.
Work with us to implement elegant analytical approaches and identify, improve, or validate your next breakthrough treatment.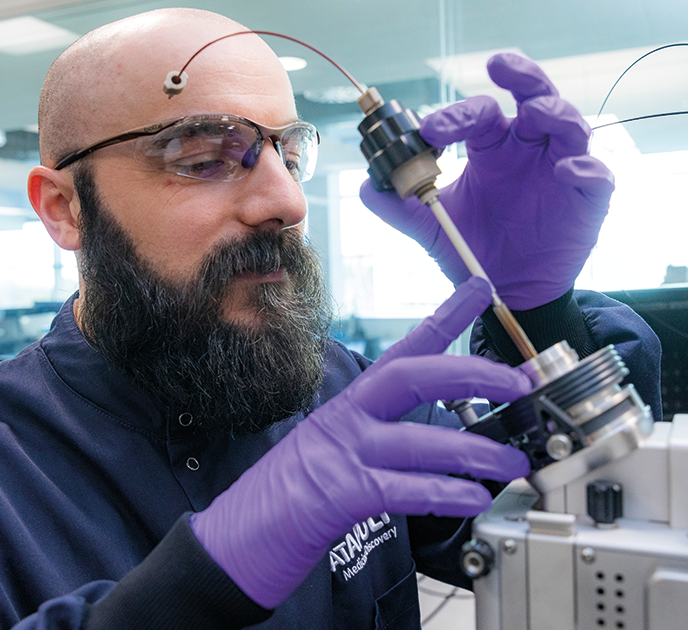 Mass spectrometry (MS) is an analytical technology that is broadly applicable across all stages of medicines discovery and biomarker research.
Our MS team will help you navigate through the complex space of current methods and instrumental platforms and find the right solution to advance your project.
We can advise on protocols, design novel workflows and acquire and analyse data using the latest MS technologies and analysis tools available in our laboratories at Alderley Park.
Did You Know?
"High-throughput MS-based biochemical screening assays can measure multiple products and substrates at a time with much lower false positive rates compared to standard labelled assays, substantially reducing the time needed to identify the most promising candidate compounds."
Challenges We Can Help With
We have a range of MS specialisms that we can help the drug discovery community with:
We specialise in the following areas:
Fast and reliable sample profiling (high-throughput, robust MS assays):
Are you working on difficult targets with no obvious screening strategy? Is your project held back by the availability or the high cost of commercial kits and labelled reagents? We have unique expertise in developing custom, automated and scalable assays with a label-free mass spectrometry readout. Whether you need to test thousands of compounds against an enzyme in vitro, triage a few hundred hits in a cellular assay, or compare the molecular profiles of plasma samples from a large in vivo study, we can help you design and apply the right method using the best high-throughput analytical platform.
Relevant technologies:
Rapid Liquid Chromatography (LC) and Flow Injection Electrospray Ionisation (ESI)
Acoustic Mist Ionisation (AMI)
High-throughput Matrix-Assisted Laser Desorption Ionisation (MALDI)
Medium and high-resolution mass analysers
We are a team of mass spectrometry researchers with complementary backgrounds spanning organic and analytical chemistry, drug discovery, technology development, physics, cell and molecular biology, cancer research and bioinformatics.
We have established a high-end research laboratory, strategic partnerships, and developed new methods to help tackle a variety of analytical challenges faced by the UK medicines discovery community.
Come and speak to us, and see if we can help.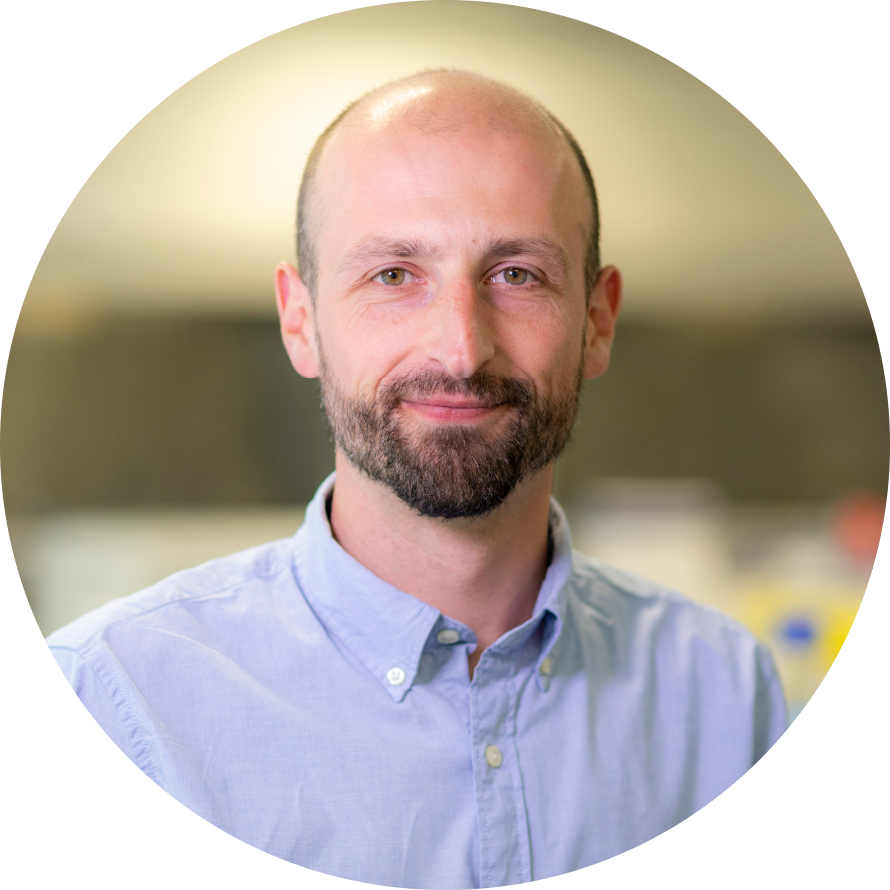 Dr Martin Bachman
Lead Scientist, Mass Spectrometry
Needle in a haystack (targeted, sensitive MS assays):
Cannot find what you are looking for?
Mass spectrometry is a great alternative to antibody-based technologies for the detection and quantification of proteins in complex mixtures, and often the only choice for the measurement of important biological species such as lipids, metabolites, amino acids, and small molecule therapeutics. Assays can be highly multiplexed, plate-based and with quick sample run times. We use the latest MS technologies and refined in-house workflows that we rapidly develop into tailored assays specific to the need of a project, whether it is in the areas of cellular and in vivo target engagement, biomarkers for therapeutic monitoring, patient stratification or further understanding of disease biology. We have experience applying MS-related enrichment methods at the stages of sample preparation, pre-ionisation or post-ionisation to tackle the most challenging molecules in complex matrices.
Relevant technologies:
Triple-quadrupole, medium- and high-resolution hybrid mass analysers
High, micro and nano-flow liquid chromatography
Ion mobility spectrometry (IMS) and high-field asymmetric waveform IMS (FAIMS Pro™ interface)
Detailed tissue imaging and surface analysis (multiplexed, spatial MS assays):
Mass Spectrometry Imaging (MSI) is a ground-breaking field that fills the gaps of traditional chromophore and fluorophore-based imaging techniques. With a spatial resolution of 100 –  10 µm, MSI can provide label-free, highly multiplexed and detailed images of important cellular components in the tissue context. These images can then be used to extract information about drug distribution, cell-type specific metabolism, off-target effects, and to find new biomarkers for disease or response to a therapeutic intervention. MSI can also be applied for rapid and information-rich molecular profiling of samples deposited on a surface such as dried blood spots. At MDC, MSI is implemented alongside a range of other advanced imaging technologies to provide an in-depth understanding of disease and drug response biology. We have a unique combination of platforms and a breadth of expertise for supporting a range of drug discovery and biomarker projects.
Relevant technologies:
Desorption Electrospray Ionisation (DESI)
High vacuum, high speed, Matrix Assisted Laser Desorption Ionisation (MALDI)
Atmospheric pressure (AP)-MALDI
Medium and high-resolution mass analysers
Ion mobility spectrometry (IMS) coupled to MS
Trace your target (time-resolved, isotope MS assays):
One of the great advantages of mass spectrometry is that we can apply probes enriched for stable isotopes such as 13C or 15N that are non-toxic, non-radioactive and invisible to enzymes and living systems, but distinguishable using a mass detector. We specialise in designing stable isotope tracing experiments that can directly measure enzyme activities in cells, providing time-resolved information about target and pathway engagement, feedback loops, toxicity or resistance to treatment. Isotopes also help us measure the turnover and lifetime of biomolecules, whether they are proteins, nucleic acids, lipids or metabolites, and even small modifications of these such as methylation, acetylation and phosphorylation – vital evidence for many stages of drug discovery and biomarker research.
Relevant technologies:
Orbitrap Exploris™ 240 mass analyser
Echo® 550 acoustic liquid handler
Protein structure and stability (large biomolecule MS assays)
From probing native protein structure and interactions with ligands to the measurement of protein stability and aggregation, mass spectrometry can overcome problems encountered with commonly used biophysical techniques such as Nuclear Magnetic Resonance (NMR), Surface Plasmon Resonance (SPR), Circular Dichroism (CD) or Ultraviolet Detection (UV). We have a wealth of experience in working with native and intact proteins and other large biomolecules and complexes, characterising biotherapeutics, studying post-translational modifications, covalent drug binding and protein misfolding.
Relevant technologies:
Orbitrap Exploris™ 240 mass analyser
Synapt G2-Si ion mobility mass analyser
NanoLockSpray and Nanospray Flex™ ion sources
Reshaping Medicines Discovery...
It's ambitious, it's achievable
Our collaboration with Medicines Discovery Catapult will not only enable us to engage with the wider scientific community but will also allow us to unlock the potential of Acoustic Mass Spectrometry within drug discovery.

Dr Jon Wingfield, Principal Scientist

Innovative Medicines and Early Development (IMED) Biotech Unit, AstraZeneca
Our Experts
Dr Philippa Hart
Lead Scientist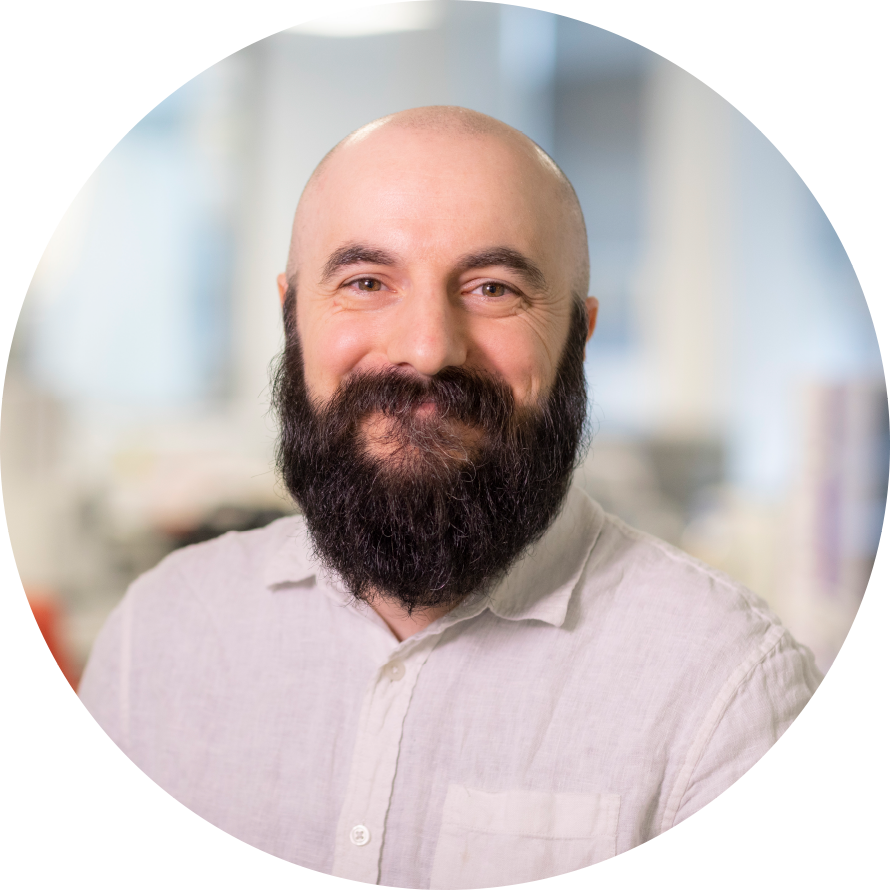 Dr Bruno Bellina
Senior Scientist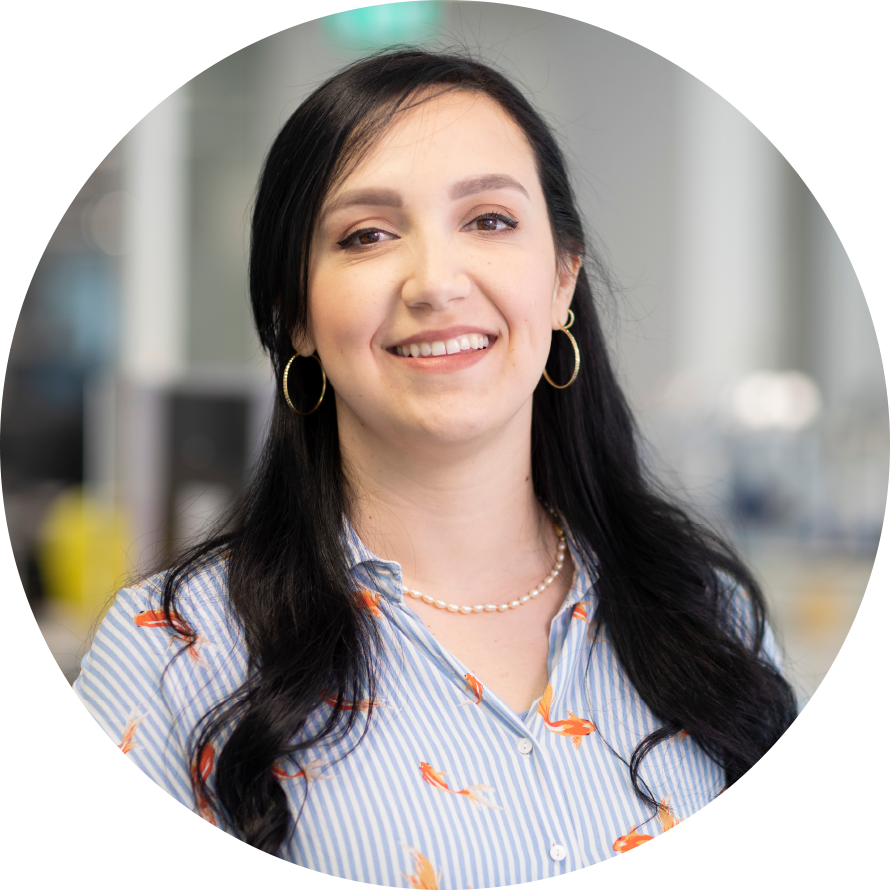 Dr Irma Berrueta Razo
Senior Scientist
Dr Maike Langini
Senior Scientist
Our Capabilities and Technologies
Speak to Us
If you are involved with medicines discovery in the UK in any way, we can almost certainly assist you.